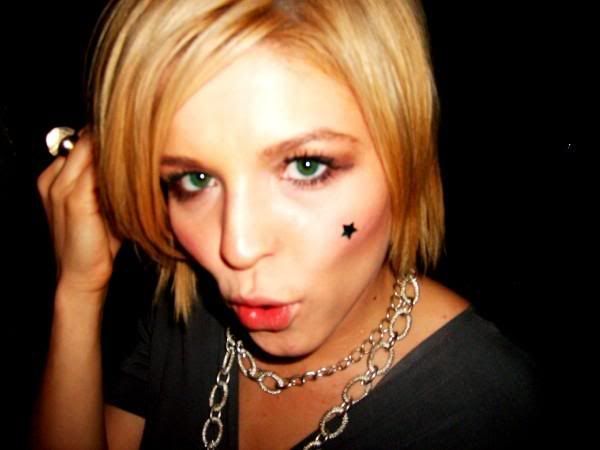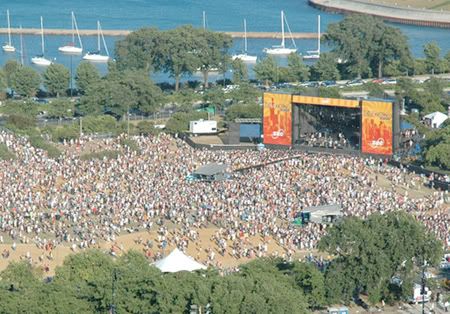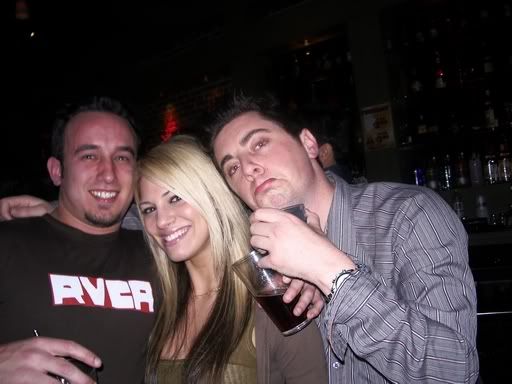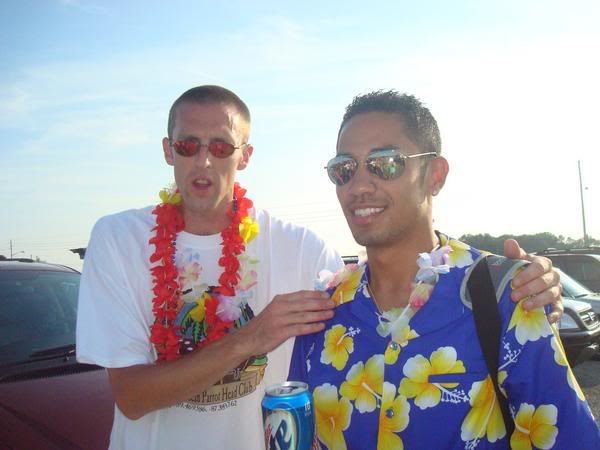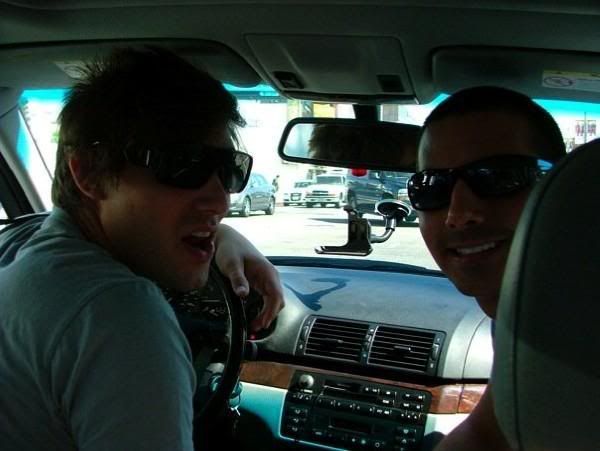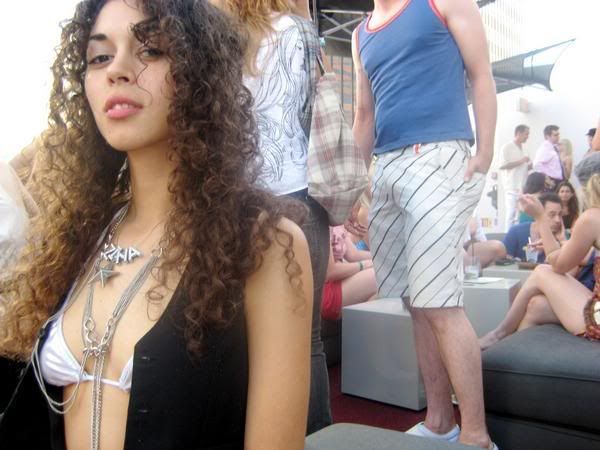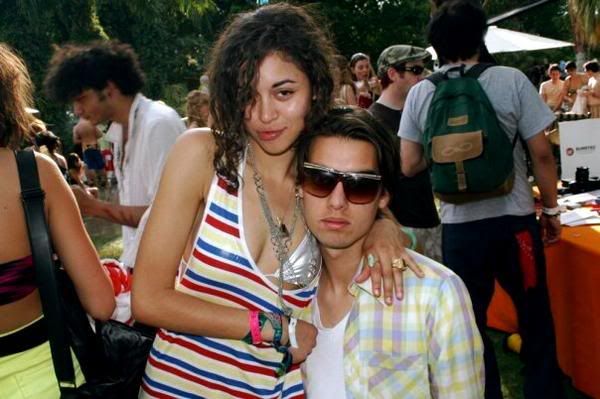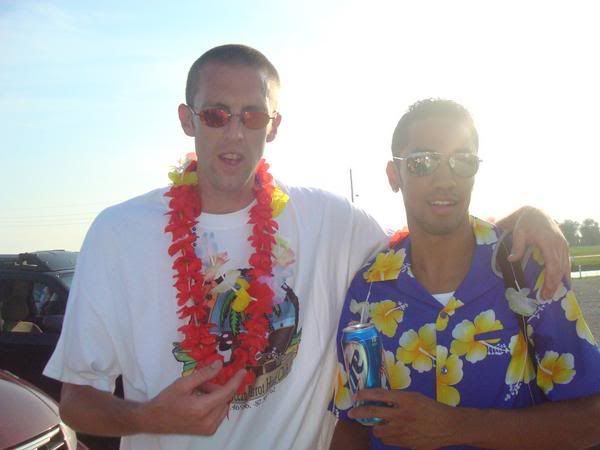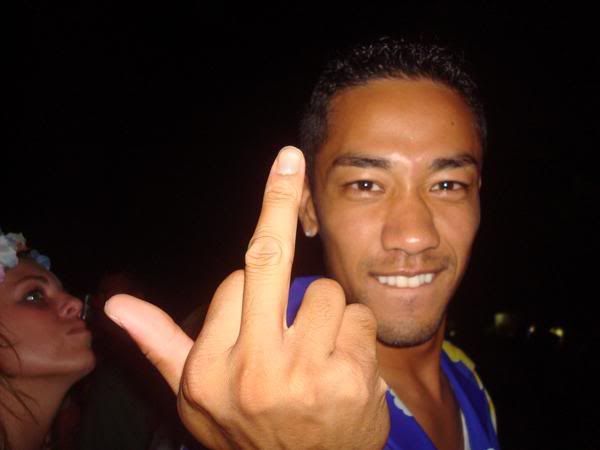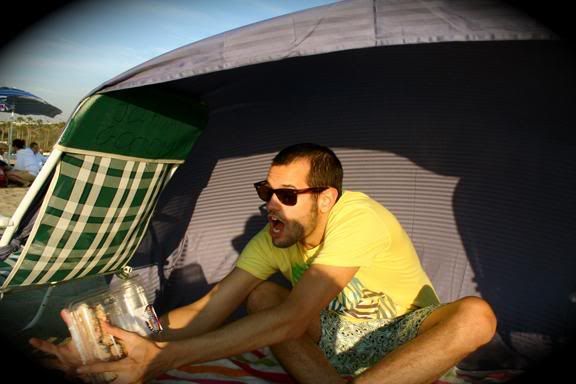 xoxo
Bre
Can I just say how GLAD i am that the Aaralyn and Faizahl drama is over?! Lol honestly that shit was just way too intense...I'm so happy though that Aary is here still, it'd be soooo awkward around here without her. I mean cmon its Aaralyn, the loud voice...gotta love it lol. SO i have yet to write a post about how fucking AMAZING Lollapaloozzaaa Was!!!! Yea i know I'm like 3 days late, but fuck that shit was insane!! Favorite part, Kanye OF COURSE!! he rocked it...that was only a taste of whats to come when we get to see him perform in NYC this September :-) hehe but yea he was soo good. Everyone was Nonstop CRAZY throughout the performances...I've NEVER been in a crowd THAT big...Ahhhhh SOOOOOOOOOOO MUCH FUN lol...I was with luke and Nick for most of it. We all went as a group but quickly spilt up and got lost lol but it was still a lot of fun. Some other performances that I thought were crazzzzy good were Radiohead, Gnarls Barkley, Lupe Fiasco!! and Cat Power. Omg the lineup was out of this world. It felt even better knowing that the 8 of us were all involved in promotion of the festival which was pretty huge so it was really awesome to see it all come together! Best memory here in Chicago yet!! Ahhh!
Current Location:

Bed

Current Mood:

accomplished

Current Music:

Turn Heads-Dem Franchize Boyz feat. Lloyd



Serah
About to head to bed but just wanted to take a few mins to catch up with you guys and just say a quick hey. I'm SO happy that Aaralyn is here to stay. I seriously thought from the moment she hit Faizahl, that was a wrap for her. I must say I'm shocked that Faizahl got over and it let her stay for the remainder. Not gonna lie, but I kind of gained some respect for her after that decision. Shows she is not as petty and actually has some emotion and feelings toward others. If Aary had left, I think I'd be devastated. That girl is my rock in this crazy ass household lol. Like I said before as much as we all might not get along, I would hate for anyone to have to leave early. It'd just feel weird and incomplete no matter what. I rather just all stick it out and deal with the problems. But yea, I am feeling pretty happy at this moment :-) thank goddddd! K, gonna turn in now...goodnight xoxo
Current Location:

Kitchen

Current Mood:

relieved

Current Music:

Yeah You-N*E*R*D



Fai
2 days after that whole incident and Aaralyn has been allowed to come back to the house after stayin in a hotel to get away from the situation. Today the producers stepped in and informed me that today i had to make a decision on whether or not I wanted to allow her to stay in the house for the remainder of the show. Just to reflect, that little fucking cunt had no right to lay a finger on me. Granted I lost her blouse, I told her I'd keep looking for it or pay her back for it. I wasn't doubting the price, I just find it hard to believe someone would pay that much money for an article of clothing. But no, instead she decided to go fucking psycho and freak the hell out. Honestly, because I know I am on the shit and fighting is not allowed, I held myself back as much as i could and let her throw the first punch. After that moment I knew the bitch was already in danger of being kicked out of the house so I knew I could fucking attack back so that I did and the rest is history. I was just defending myself; I am not the one who started the whole bullshit, she did. As you can see I was speaking and acting in a calm and collected manner. In any other setting, there was NI WAY IN HELL I would have sat there for as long as I did and let her talk to me that way..you gotta be fucking joking. That little girl just better consider herself SO lucky, trust me. At this point im pretty torn on my decision. Obviously I would love to see her gone and not to deal with the bitch ever again, but at the same time I'ma firm believer of karma and that she will get hers no matter where she is in life so her leaving or staying wouldn't really make a difference. I don't know, I wanna talk to Jarrod about everything. We have to have a group meeting this evening to lay everything out on the table and that's where I'll make my decision. Ugh the drama NEVER ends...I'm over this shit.
Current Location:

Lounge

Current Mood:

devious

Current Music:

In The End-Kat De Luna



Aaralyn
Serah and I are both in agreement that Faizahl is Actually THE nastiest bitch ever to live. I just don't get why you can't clean up your goddamn shit when youre finished using it?! Is it really that complicated? The downstairs bathroom are shared by Serah and I since we both have singles and no bathroom in our rooms. Faizahl has a bathroom in her bedroom that she shares with Jarrod. Can someone please tell me why the fuck she finds it ok to use our bathroom continually? Yea it's downstairs and more public than the rest but I figure everyone in the house had an understanding that it was kind of our bathroom since they all have shared bathrooms in their bedroom. I go in there a few minutes ago and the trashcan is full of used tissues, the toilet with her nasty ass used tampons is not flushed, theres make up like splattered on the sink as well as nailpolish and it smells like fucking cigarettes. What the hell?! I've told her numerous times to clean her shit up but of course it never sticks in that thick ass skull. Her and Jarrod are both dirty ass people who deserve each other. That bedroom smells like straight up Shit. It's so muggy and wreaks of nicotine and sweaty balls, fucking gag me. I can really REALLY do without the two of them in this house/in my life honestly. Which reminds me, I need to get my blouse back that I lent to that skank earlier this week. That shit better be dry cleaned and in top shape.
Current Location:

Bedroom

Current Mood:

annoyed

Current Music:

Dope Boys-Game



Nick
Boo Doop, another sunday mornign, another fucking hangover. I swear Under One Roof has turned me into an alcoholic ahhh. Last night was awesome though! My friends Kellen and Drake are here visiting for a few days and came in yesterday evening so it's been a blast so far. The two of them, Mike, Aaralyn and I went to see The Kills in Lincoln Park which was fucking amazing, then after that, Luke joined and we went for drinks and dinner at Sal then hit up Slay. Was gonna hit up Crobar first but Mike is kinda blacklisted still so the bouncer wasn't thrilled when he came by to say the least lol, so we went to Slay instead then Flash. I drank..and drank...and drank some more. Seriously, when those two around, my liver quivers a little...SUCH a bad influence, but I love it. lol...we all had a lot of fun together! Seriously the most fun Ive had here in a while..today is gorgeous out. Think we're gonna head to the beach and have a few beers which should be nice. Don't you love how I'm hungover yet I'm all for drinking more? ! yea I do too ;)
Current Location:

Balcony

Current Mood:

amused

Current Music:

Fatal Attraction-Chris Brown
Luke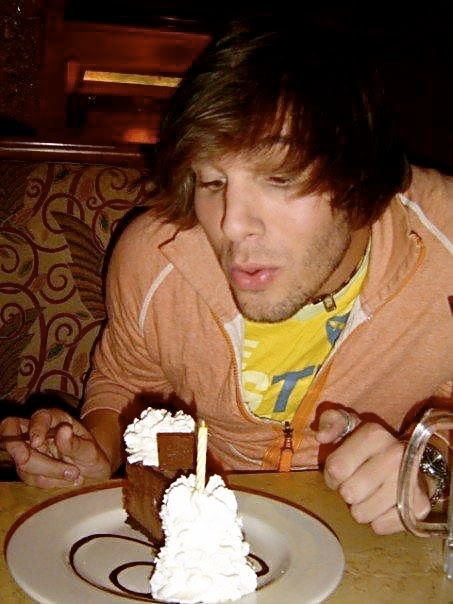 AHHH AHH AHHHH hahahha 21 FINALLY! I swear I couldn't sleep all night. Right at exactly midnight, Breanne, Nick, Mike, Aary and myself all downed shots and ate cupcakes, sooo good. So I've been drunk/on a sugar high mostly all morning lol, NICE. Best birthday ever so far. Andrea said I could stay home and have the day off too so I can def live wth that :-) ! Dude I love birthdays, ESPECIALLY 21st!!! AHHHH gotta go big! Nit entirely sure what I'm doing tonight to celebrate but I know Breanne, Matt, and the rest of the housemates are putting something together for me, so I'm EXCITED!!!!!! AAAAAHHHH!!!!! lol
Current Location:

Bedroom

Current Mood:

bouncy

Current Music:

Click Flash-Ciara



Bre
You think you know someone until they're put in a vulnerable situation and their true colors show. At this moment, I still refuse to talk to Serah. The shit she said to me was so uncalled for and so fucking hurtful. I did not do anything to hurt anyone and it's not even like Nick and her are dating or in any kind of serious relationship. Last time I checked, he was single and free to do whatever he wanted. It was up to her to be the one to talk shit out with him on what they are and where they stand, not my business. All I know is that Nick and I were drunk and everyone was having a good time and we were just fucking around, then next thing you know she goes all ape shit on me. Well I did not fucking appreciate her saying the shit she did and I am not about to forgive. She crossed the line big time. I thought I knew Serah, and that she was bigger than that. I'd expect some petty shit like that from Faizahl or Jarrod but never her. All trust I ever confided in that bitch is so out the window. She is on the same level as those two to me and will remain there for a while. I don't even want to hear the but I was drunk excuse because the fucked up crap she said to me, had to have stemmed from somewhere in her mind for her to have said it aloud. What's said is said and if thats how she really feels then great. Like honestly you think you're gonna win over a dude's heart that way? yea ok. Oh well, I know who my true friends are after all of this. Continue to make fun of me for my health issues Serah, if it really makes you feel that much better about yourself. In my opinion it's pretty sad that you have to stoop so low. Just proves that you were nothing but a backstabbing ruthless bitch all along.
Current Location:

Kitchen

Current Mood:

betrayed

Current Music:

Announcement-Common



Luke
I love Bre to death but honestly this whole puking after every meal in OUR toilet esp, is just not ok with me...at all. The last thing I wanna do is gossip behind her back but I just can't deal with it anymore and don't know what else to do. Aaralyn and I have brought it up with her multiple times about how we think she needs to get helped and that we're genuinely worried but she always just seems to nod it off and change the subject. I don't get it. I feel uncomfortable just sitting here under the same household as her, while she does this to her body. As a house I think the 7 of us need to have an intervention, including the ones who aren't a fan of Bre, just so she knows that this shit is not ok. I wish producers or something would step in as well but it's not their duty technically. Ideally, I wanan get hold of her family back in louisiana and express my concern but I feel as though even that can be seen as me crossing the line and stepping over my boundaries. Therapy would also be the best thing for her too in my opinion. It's helped me get over shit SO MUCH and I feel so much better about myself and what happened a few wks ago and I just wish she knew how helpful it could potentially be. As her best friend in this house I'm just really worried and it's beginning to really affect me...
Current Location:

Lounge

Current Mood:

worried

Current Music:

Hot N Cold-Katy Perry



Aaralyn
I thought I changed my mind about Jarrod and was beginning to understand him and give him the benefit of the doubt but fuck that all, seriously! I thought we were cool since the Detroit trip and being on the same team and all but after him squealing on us to the boses Monday, I'm so done with that kid, for real. Fuck him, simple as that, fuck him. I admit the 4 of us did not do our part of the work and understand the consequences but I do more work at that place than both Faizahl and Jarrod put together. Just so happens the ONE time I don't complete an assignment Jarrod has to go run and be a little bitch. Well cool, keep it up dude. Karma's a bitch.
Current Location:

Lounge

Current Mood:

bitchy

Current Music:

Beam Me Up-Tay Dizm feat. T-Pain and Rick Ross
J
Whaaattup fools. havent written in this thing in a hot second so just checkin in to say hey and drop a little update. It is hot as a mothafucker out right now and humid as hell. I went out earlier with my boy Jason from work and Fai downtown and I swear I was about to pass out lol. Nah but we had fun, had some lunch, hung out by the beach, took photos, drank some beers, was nice and chill. Tonight theres some concert at Grant Park that Q is making us go too. There are 3 artists from our record co performing there tonight and we gotta first get our friends and shit to go, attend and get the crowd hyped, then interview some of the audience after the show to see what they thought, reactions etc. I'm pretty psyched should be fun. Love this job and love the talent so I'm all about going there to support and play my part. I overheard Serah, Aaralyn, Bre and Lucas say they were prob gonna skip out and not go. Fuckin bitches, you know you gotta job to do and its not like you got a choice anyway so I suggest you just suck it the fuck up and just deal. The shit is like a couple of hours, the least you can do is show up for one performance then do a couple of interviews to make it look like you actually give a shit. To me, that's just disrespectful to Q, Andrea, the rest of the 4 of us and everyone at the record company. But then again, I don't expect anything else from them really. they're selfish as hell and do whatever the fuck they want so if they wanna bitch and moan and ditch out tonight then by all means, let em. At least my ass wont get bitched out Monday hah..lataaa
Current Location:

Back Deck

Current Mood:

content

Current Music:

Swing Your Rag-T.I feat. Swizz Beatz