Mike
knock, knock..anyone home? Mike here...so it seems as though theres always some kind of long ass pause in entries due to lack of housemate effort. It seems like the last entry written was almost a week ago so I figure I'll say hi. So we're about half way through this thing and shit in the house has been eh. The tension is pretty fucking thick. Seems as though everyone is kinda venturing off into smaller groups and not really interacting as a whole. Aaralyn and Serah, Breanne and Luke, Jarrod and Fai, then Nick and I seem to be the floaters, the drama free ones....aka the "boring" ones haha. I've been spending most of my time with Lauren lately; thank God for her. She's like my escape from all the shit in the house. I met her at Crobar a while back, like the second week or something, and we've been getting to know each other better the last 2 months. We have a lot in common and I love her style and sense of humor. It just works, can't explain it. I guess you can say we're in the whole dating phase, although not really thinking too much of it. Just taking it one day at a time with no wild expectations but all I know is that I enjoy her company much more than some of my housemates. So um quick update on each? Nick and Serah are getting closer, sexually and mentally lol, Luke is coping a bit better and is gaining a lot from the therapy sessions and on good terms with Matt again I think, Aaralyn is still loud, Fai is still insane, Jarrod is still an asshole and the cause of 90% of arguments in the house and some people in Chicago still fucking suck. Awesome :) Hate to say it but at this rate, I feel more bad than good is about to go down...
Current Location:

Kitchen

Current Mood:

pessimistic

Current Music:

Baby-LL Cool J feat The Dream



Serah
Today was def an emotionally draining day. After receiving word that he has Chlamydia, Luke has been freaking out; complete insanity. It's bad enough that he went missing for 2 days and had no recollection of it, now to find out that you've contracted an STD in the process? I couldn't imagine. I mean I'm So beyond happy that it's not HIV or anything.. at least Chlamydia isn't a death sentence and can certainly be treated but it still really sucks. I'm trying to put myself in his shoes; to just literally come out of the closet on national tv a month ago only to be exposed to a foreign world of drugs and promiscuity that surfaces in gay culture is quite overwhelming. It's not to say he went looking for it necessarily, it found him. I mean, to an extent, Lucas was raped. That shit can fuck you up mentally and it's doing just that. He's been in tears all day, in bed, just really down. A few hours ago he has a panic attack and wanted to leave and head back home. It's all too much for him to handle, but it would break my heart to see him leave early. He's a good kid and I feel with the right help and support he can get through this. I'm willing to be there for him, I just want him to complete this experience and really try and get something from it as crazy as that may sound right now. Then you have Breanne who also had a mini breakdown due to the possibility of Lucas leaving the house. She was hysterical! Those 2 are pretty close in the house so I guess his departure would obviously affect the remainder of her stay here. She kept threatening if he goes, I go...I understand her frustration and worry but honestly I feel like that's not really helpful at this point. Granted she is going through her problems with eating and body image, Lucas has just been through a tragic experience and rather than her try and help him get through it, she just wants to leave the house with him. Kinda lame in my opinion. But after hours of talking and reassuring, Aaralyn and I were able to calm him down and just really get him to think about everything and to not make rash decision. He agreed to do the whole therapy stunt which would be SO helpful I think, so I'm really happy about that. I can't bare to see anyone leave this house early. Even though this might not be the best environment currently, I feel the 8 of us have something to gain from this whole experience...
Current Location:

Bedroom

Current Mood:

pensive

Current Music:

Doesn't Really Matter-Brandy



Aaralyn
This past weekend has been the most bizarre weekend ever! First of all I'm just SO thankful Luke is alive!! He disappeared over the weekend; Saturday after he went out to some event for gay pride with Matt and the two like got split up somehow later on in the evening. Matt came back here and was like panicking saying he couldn't find him anywhere then we were all trying to call his cell and it was off. No one knew where the fuck he was at all and was worried shitless. We figured he'd show up at the house later that night or even Sunday, but even Sunday, no sign of him. It got to the point where Nick and I went to fill out a police report just to be safe. Even this morning, he was nowhere to be found and we were all still worried, especially since we had work. We all came back at like 5 pm and there he was in his bedroom asleep. We woke him the fuck up and like basically kissed his ass for being alive still lol, oh my god I have never been sooooo scared. I honestly thought he was kidnapped or more or less dead. He was acting a bit weird however. Like kinda creeped out, and just really suspicious and confused and like i don't know just bizarre. He barely remembers what happened but the gist was he was at a party with a group of guys then ended up some club then after the club went to an apt not too far from work and like doesn't recall the rest. Apparently the apt was owned by 2 of the guys he met prior and they were having some pride afterparty and like now he's convinced he took a lot of drugs and passed out. He's freaking out and is concerned he had sex with someone since he said his ass was hurting but he does not really recall. I don't know this whole thing sounds so fucked up...hopefully he'll remember more as time progresses? But he is on his way to the E.R now to just go get examined and I'm about to go with him, so I'll catch you all later.
Current Location:

Lounge

Current Mood:

thankful

Current Music:

System-Mark Knight
1. bringing a prostitute to our house and fucking her
2. having a threesome in Breanne's bedroom
3. leaving a fucking mess in the kitchen EVERYTIME he uses it then bitches when asked to clean
4. getting into a fist fight with some random dude on the FIRST night here
5. getting blacklisted from crobar for sexually harrassing a group of females
6. being a homophobe and throwing a fit over Lucas and Matt sleeping in the same bed
7. causing a scene and bitching to our boss during work
WHAT A FUCCKING WINNER YOU ARE
I hate you SO much. I swear if you cross me one more time during the remainder of the summer with some more of your bullshit id love nothing btter than to throw a chair at your head and be sent home. You are sleazy, gross, filthy, disrespectful, trashy, inconsiderate scum and you deserve anything bad that comes your way.
fuck you.
Serah
(and Breanne and Lucas)
Why oh why are my patience being tested this summer? What did I do to deserve having to put up with this boy? Really UOR? Are you serious? Haa..aahhh, I'm losing my mind. Jarrod is NOT human, I swear to god, I don't know where the fuck planet that boy came from but it sure s hell aint earth. (yes I'm drunk sht up) Lets just list the things hes done so far that makes him top notch cunt hole.
Current Location:

Lounge

Current Mood:

devious

Current Music:

Funkerman-Speed Up



Luke
Breanne and I are So geeked up right now! It's 2 in the morning and we're both wide awake and not asleep. You know why? YOU KNOW WHY?! Cuz we won the Spotlight competition. Thats why lol. We get this whole week off, Serah, Bre, Fai and I and on top of that, get front row tickets to a Kanye concert early sept and get to meet him backstage so I mean, can't ask for more now can you?! Yea, I kinda love it right now. Also, met a really great guy this weekend. Finally a guy in this city HAS proven me wrong! Looks like people took notice of my past fag hating post hahah. But yea, I like Matt a lot so far. He's fucking hilarious and just a lot of fun. My housemates love him and he's just great to be around. Spent a lot of time with him this wknd, just getting back from his apt as a matter of fact. So I've been in a pretty good mood all weekend. Not even Jarrod's lame ass can get me down. Soooo happy I don't have to share a room with him anymore, SO relieved. Breanne and I are gonna get NO sleep whatsoever hahah, love this girl. Kinda tipsy right now, but trying to keep composed. AHHHH FUCK IT, I LOVE LIFE!!! I love it so much that I think I'm gonna use the adjective 'enthralled' to describe my current mood for this post. Don't quite 100% know what exactly the definition of enthralled is but heck, it sounds positive so why not? ! ...Enthralled!
Current Location:

Beddd

Current Mood:

enthralled

Current Music:

Get To Know You-Belly feat Keshia Chante



"The Demise Of a Once Decent City


These little Under One Roof fucks are ruining the city of Chicago. The bad publicity, their antics, cameras and sleazy camera men EVERWHERE, Go the fuck home. Under One Roof Chicago, an experiment documenting 8 spoiled attention whore fame seeking brain dead kids inhabiting and ruining an awesome city. These people have no respect whatsoever. They come here thinking they're entitled to do whatever the fuck they so please. They parade up and down these streets followed by cameras 24/7 with a "I'm better than you" attitude. No wonder everyone in this city hates your ass. You have your typical badass frat boy who goes around trying desperately to lay down some lame ass game to pick up females. Loud, ignorant, belligerent just plain Dumb. I promise someone will shut him the fuck up very soon. He seems to always be followed around by some Indian chick covered in tattoos who seems to be his female counterpart. Once again loud, obnoxious, and just plain gross. Bitch looks like she's sucked her fair share of cock and won't hesitate to suck some more for a little extra cash. There are the two blondes. The one with the shorter hair I don't see as much, but the one with the long blonde hair is your typical trash slut. Don't get me wrong, I'd fuck her, but that's all she's really good for, a place for my dick. The 4th girl, if I hear her fucking drunk ass screaming in another club or on the street one more time, I swear I'll give the bitch something to scream about. Do us all a favor and shut your high pitched mousey ass voice up. The other 3 guys are all boring, boring boring ZZZZZZZ. No personality, followers, lame. Isn't there a token gay? Token pretty boy …would love nothing more to smash that pretty face to pieces. You all suck and are a waste of space. Under One Roof fucking sucks. Just cancel the show, the 8 of you can waddle back to your small hick towns and leave Chicago the FUCK ALONE.

Posted by:

JjHillman0

June 22, 2008"


Dude, whoever you are, just get over it. We're here now, and will be here for a while and if you're not a fan, simply avoid. Not that hard. I can only hope not the whole city feels this way, although I'm sure a good 50% does haha. I have met some cool people in Chicago thus far so I beg to differ. Word of advice to JjHillman0, try speaking for yourself rather than for an entire city. Are you the mayor of Chicago or something? Didn't think so. Also, try getting to know people on a personal basis before passing retarded judgment. In the end, you look like the ignorant fool, not Jarrod. Don't even know why I'm bothering to rebut or give this sad person the attention and satisfaction that he is desperately seeking. Later




Mike
Not doing anything productive right now, haven't written a blog entry in weeks either, so why not now? I know you all live for my entries so why not give yall what you want. Haha...Unfortunately this post isn't exactly about my life at the moment. Nope. As a matter of a fact, it's a post highlighting how welcoming and warm people here in Chicago are toward the 8 of us lol. So I was looking over the Chi Town City Blog and came across a rather interesting blog entry targeting myself and the other housemates. Apparently some people feel the need to express their love to the public. Check it:
Current Location:

Lounge

Current Mood:

loved

Current Music:

Hero-Nas feat Keri Hilson



Bre
THANK GOD I GOT THAT BITCH OUT OF MY FUCKING ROOM!! I swear to God I was 2 steps from murdering that girl. Having Faizahl and Luke switch rooms was probably the best idea that a human has ever thought of. I get along with him SO much more and we actually have fun unlike her where I literally felt like I was walking to my death every time I entered my own bedroom. Her shutting off my alarm clock and making me miss my dentist appointment fucking did it. As you can see I went a little ballistic lol but fuck you would too if some bitch touched your shit and caused you to miss an important appointment. Thanks to her, I have to wait another month now to get a cleaning since everything else is booked, cunt. She claims that it was going off for an hour and that she "tried hard" to wake me up and that I ignored but that is all SUCH a crock of shit. I know for a fact that my ass is not that deep of a sleeper and that I will awake to almost anything. Of course she's lying to save her sorry ass from looking like the one at fault which is so typical Faizahl. Just like she couldn't wake me up the first day of work making me 4 hours late...yea, ok. That's why I don't believe her for one second. She deserved to get bitched out and boy did it feel good haha. I can finally enjoy my time here with a new roomate thank God. Jarrod and Faizahl can live together now and feed off of each other's dickhead ways. Jarrod has also lost my respect after throwing a tantrum when Matt and Lucas were in bed together. What the fuck dude, it's not like they were fucking right in front of your eyes. They were both clothed, under the covers, just cuddling and talking. God forbid Luke have company in his own bedroom. And even IF they were to fuck, what is it to you?! As if you ever respect and take into consideration the feelings and comfort of anyone else in this house! Yea you can have a fucking threesome in MY bedroom but it's a crime to have two guys simply lying in the same bed. Ha, You're such a fucking homophobic tool.
Current Mood:

grateful

Current Music:

Thirsty-Cassie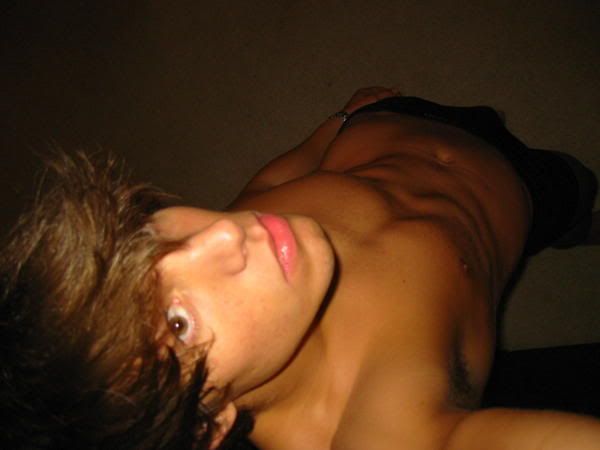 Luke
This whole gay thing is kinda stressful not gonna lie. The gays here in Chicago are so, I don't know, INTENSE. Walking through Boystown on a daily basis, I never cease to get hooed and hollered at by random guys. Coming from the south where this shit is so taboo to being slapped in the face with it literally every inch, it can be overwhelming. Obviously I'm all for expressing yourself and having pride, especially after recently coming out myself, but my God, have some class with it. Call me prude or what not, but would it kill you to have some common decency when displaying this "proud" behavior. Everyday confronted with huge steroid pumped muscle daddies sporting booty shorts, terrifying drag queens in 6 inch heels, queens making out and practically fucking on the street, it just is a bit much. I'm not opposed to finding a fling here in Chicago this summer, in fact it could probably do me good. But I'm worried if the type of guy I seek even exists in this city. No I am not interested in coming to your circle jerk session, no I am not interested in PNP, I just want a normal dude, who's chill, go with the flow, level headed, funny, simple all american type. If it happens it happens but in the mean time, gay men in Chicago, think twice before approaching me. Read above and take note everything Lucas D'lequa is NOT into! Thanks
Current Location:

Balcony

Current Mood:

cynical

Current Music:

Stupid Shit-Girlicious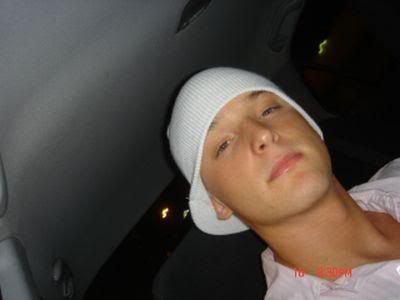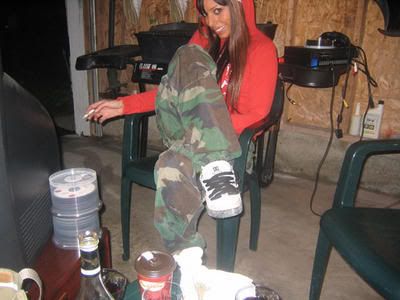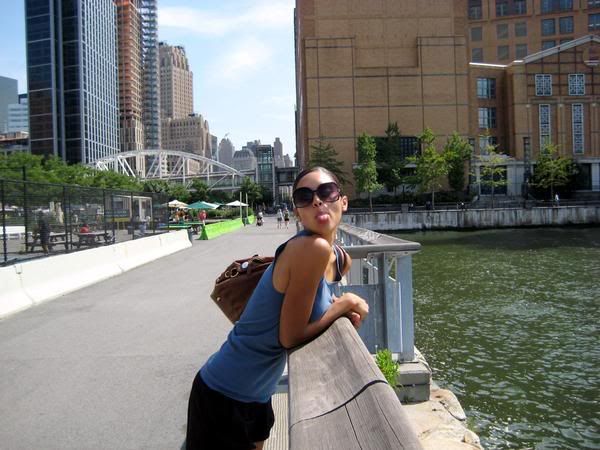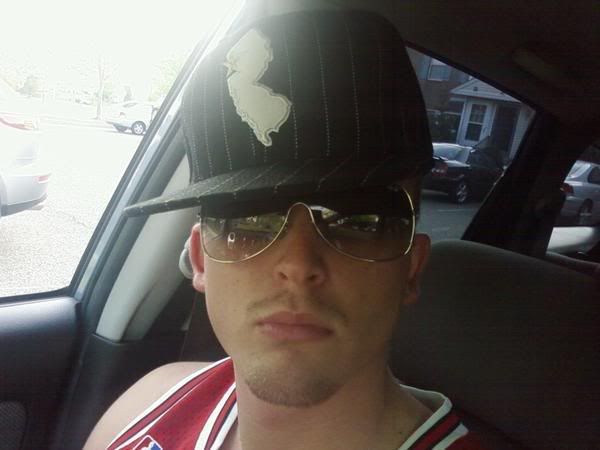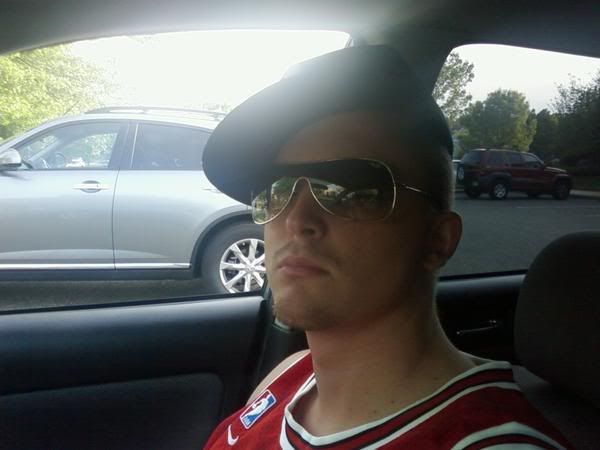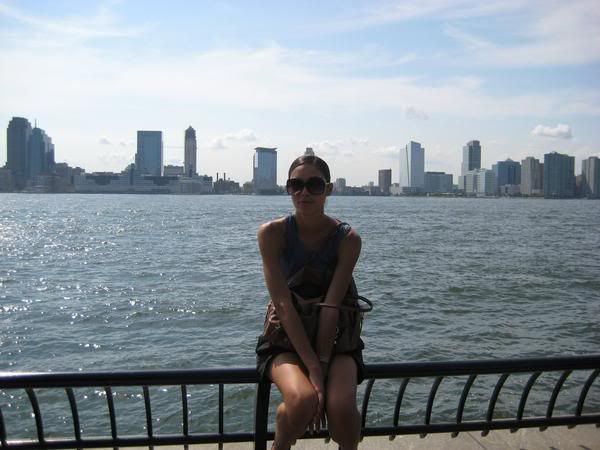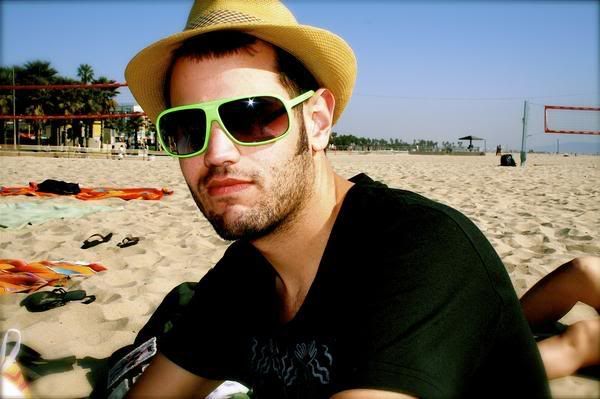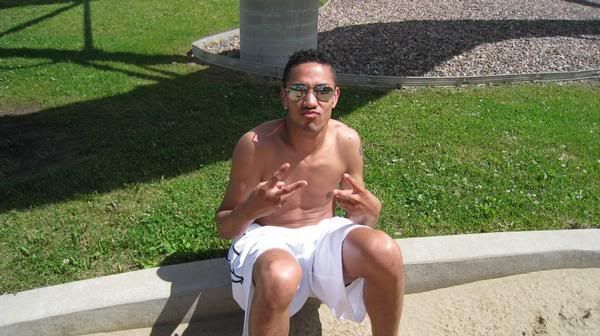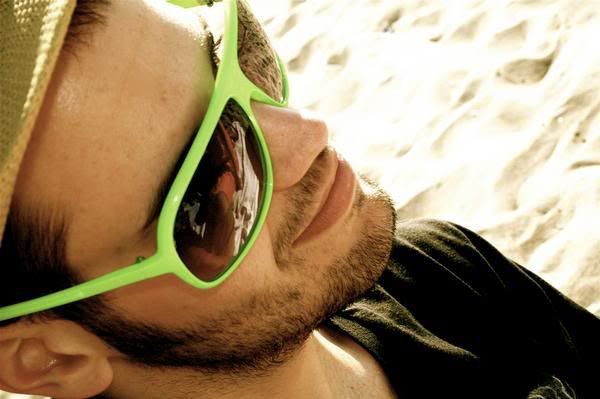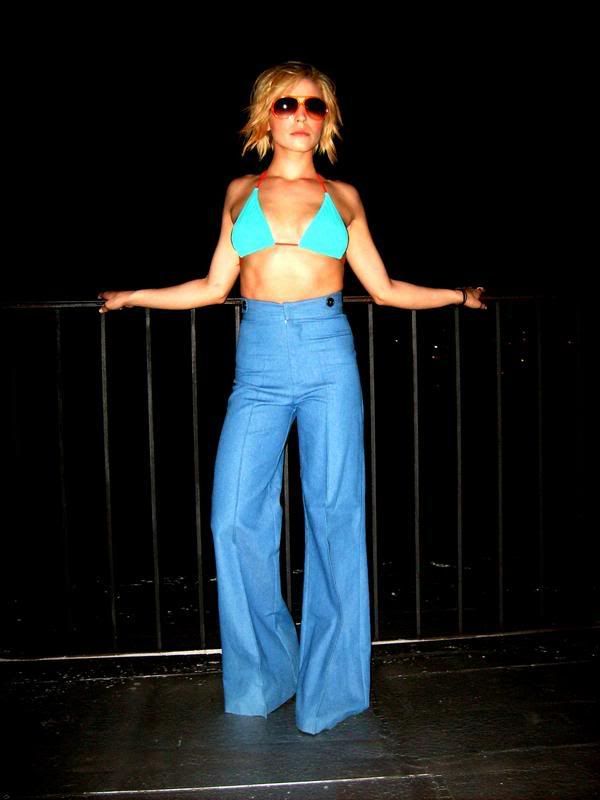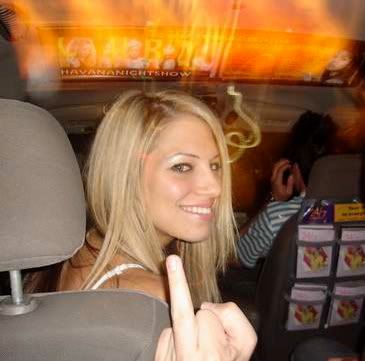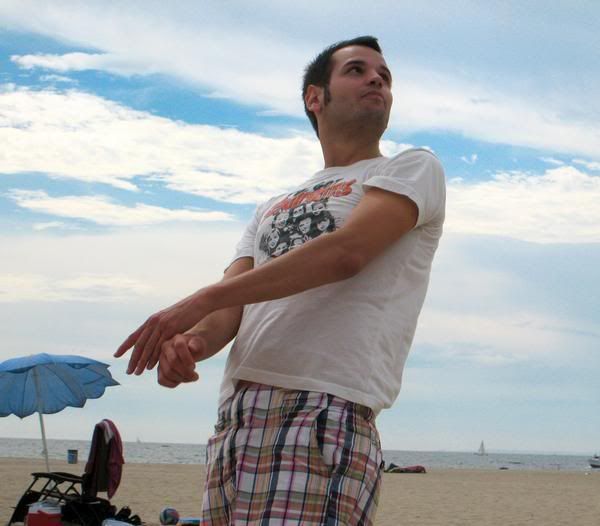 JS
random photos I took that I felt the need to share haha look at these bitches
Current Location:

Lounge

Current Mood:

relaxed

Current Music:

Drop It And Rock It-Mr. Criminal feat. Fat Joe

Off to bed, goodnight!


Aaralyn
Back in Chicago, back to reality...oh great. We were actually supposed to be back yesterday but Q called and was like shit here is slow so have fun and enjoy an extra day in Detroit on me, so we left today instead. Ahhh this wknd was so much fun. Spotlight, the festival we went too, was really awesome and I met so many great people. Jarrod, Mike, Nick and myself have a really good chance of winning the competition lets just say; feeling really confident..especially going against disfunctional ass Faizahl and co LoL! But yea, we'll see Friday. So what's the gossip...um, so it seems like Breanne and Faizahl officially ended their friendship this wknd; didn't see that one coming. Bre has been hanging out with Serah, Luke and I for some time now and I dont know if Fai is jealous or what but she's been bitching about everything lately until the two of them had it out this wknd, so I guess that's the end of that. Breanne is a really fun, cool girl but I'm also fucking worried about her and her eating disorder. A few weeks ago, when drunk, she opened up to me and informed me that she throws up after eating and has suffered from bulimia and anorexia and is neurotic about her weight. At the time, I was a bit tipsy as well and did not know how to handle the situation. I didn't wanna judge or impose since I barely knew her at the time and kinda just brushed it off, even though that was not the best thing to do. More and more I notice her going to the restroom after meals, that is, if she even eats and then comes back looking pale and just out of it. I've never dealt with anyone in this situation so I honest to god don't know what I am and am not supposed to say. I told Serah, Luke and Nick about it and they all have been monitoring and noticing her habits as well. This whole weekend she only ate after 6pm, and it was one meal and that was that for the day. Then she'd chain smoke. The girl really needs help, she is TINY. There is not an ounce of fat on her it's bizarre. Fuck, my ass feels like a truck compared to her and I'm a thin girl. I need to talk to her about it and just like check in and kinda intervene in a less confrontational way as possible. I want to talk to a specialist on this issue to really know how to deal with someone with an eating disorder. At this point I don't care if she hates me but I'm not about to feel responsible for her killing herself and I do truly care seeing as though I do see her as a friend. ugh I don't know, we'll see how it plays out. I kinda want Jarrod to help me out on this one since he's been crushing on her and seems to equally care about her well being. On a lighter note, seems like Serah and Nick are finally growing closer. This weekend the two of them were like attached at the hip and really enjoyed each other's company. Nicky boy seems to be back to himself since being on the meds and the mono appears to be less intense so that's good. Saturday the two of them were making out at some bar that we were at then disappeared to god knows where. All I know is that when I came back to the hotel room, Nick was def in Serah's bed asleep so I have no idea what happened, but gooood the fuck for them! FInally shit hahaha. My ass needs some ass now.
Current Location:

Lounge

Current Mood:

exhausted

Current Music:

When I Grow Up-Pussycat Dolls